jackson learned to embroider yesterday...it was insanely cute. I have some good pictures of him actually doing it, but here is one in the meantime are the products of his embroidery day: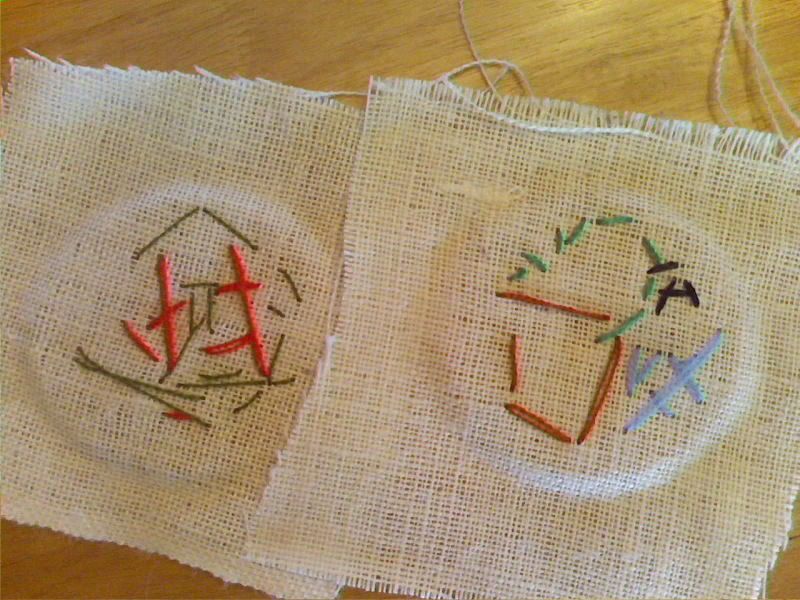 One is a house, with grass and stairs. The other is a tree with a bird and blue sky.
We used burlap, and a huge blue plastic needle and thick embroidery thread that I bought at goodwill and was marked $1.99 for a bunch of it, and a little embroidery hoop.

I obviously helped him thread the needle, and had to say: go up through the bottom, down through the top most of the time...but he loves this. It is art, and anything that helps him create...is his "favourite". "Let's do this all day and all night" is his phrase for: I want to do this for a long time because I really enjoy it!

I love finding things that he enjoys, and that I enjoy too. I have been learning as well...and we pretty much both began learning at the same time. I love it, I'll show you what I am up to next.