Like I said in my last entry, Brad and I went to Portland this weekend and had a great time. My mom watched the crazy baby monkeys back at home and we just had a take-it-easy time doing whatever we felt like doing. It was a much needed break. We drove up and the first thing we did was go to a Brandi Carlile concert. This was on our way to there...and our weekend away, or two days...however you want to look at it, it was pure fun.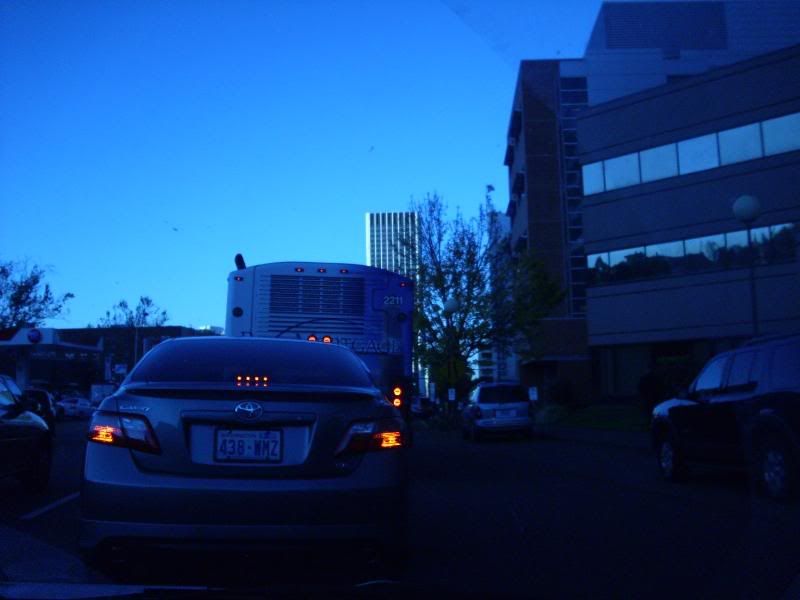 twice a week, so i took a picture.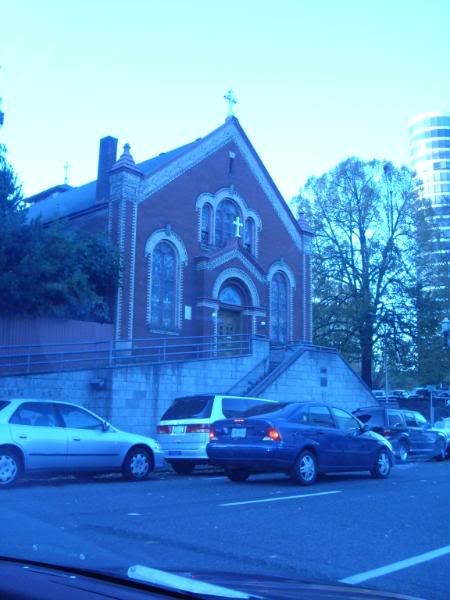 After a wonderful dinner at PF
Chang's
...we are finally at the concert we were waiting to get to. It is the best concert I have ever been to, by far. Brandi
Carlile
is so beyond beyond. incredible.
Here we are a bit blurry, let's call it art.
This is Bipartisan Cafe...on stark, or something. It is way cool. in case you were wondering where Brain's fave coffee shop was...this is it! we liked it too. I especially loved this super
neato
mocha they made for me!! I have never had one with art on it before, this was amazing.
B and B...chit-a-chatting.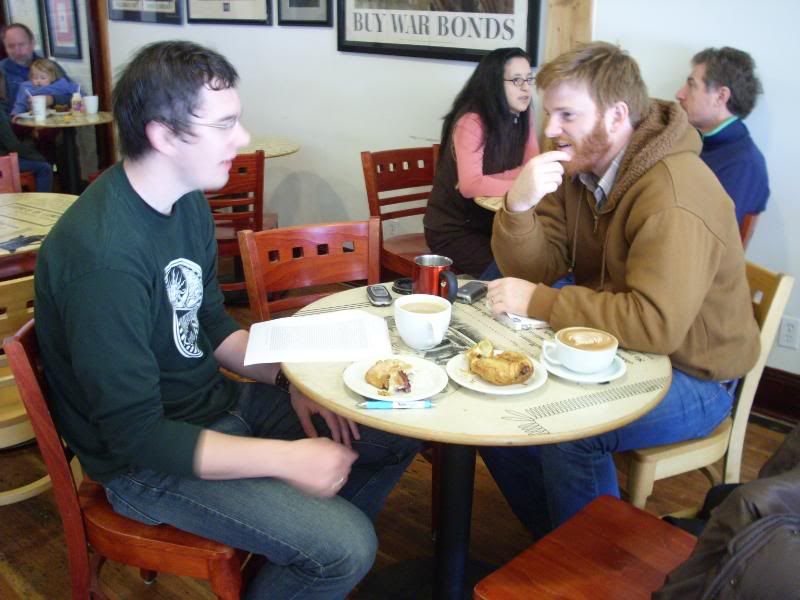 so, since we are done...let's keep moving.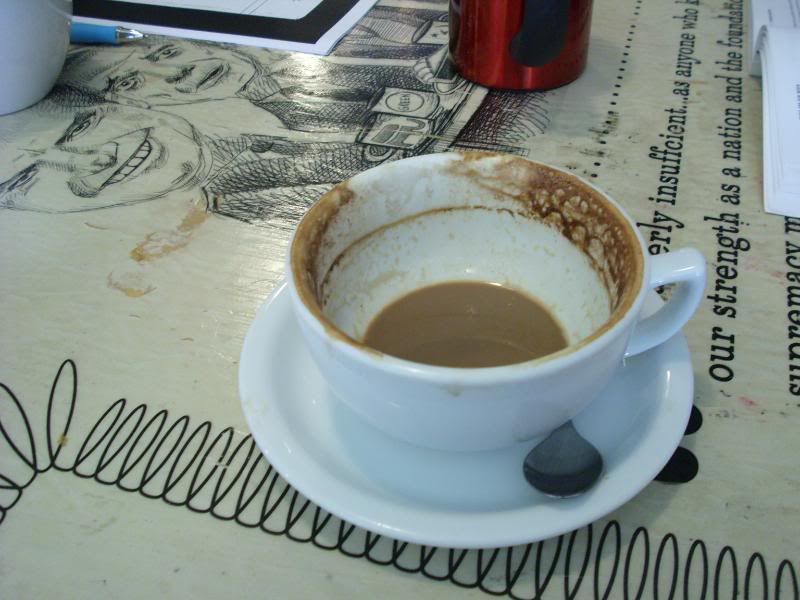 here is the real deal flower power. ain't it
neato
? this is between the Hall's and the
Bipartisan
, in case you are interested in visiting.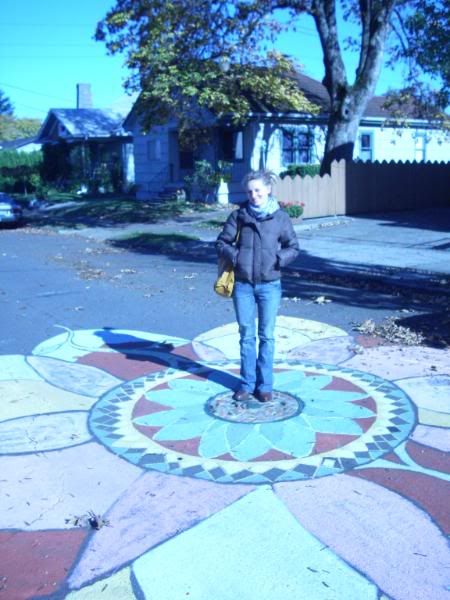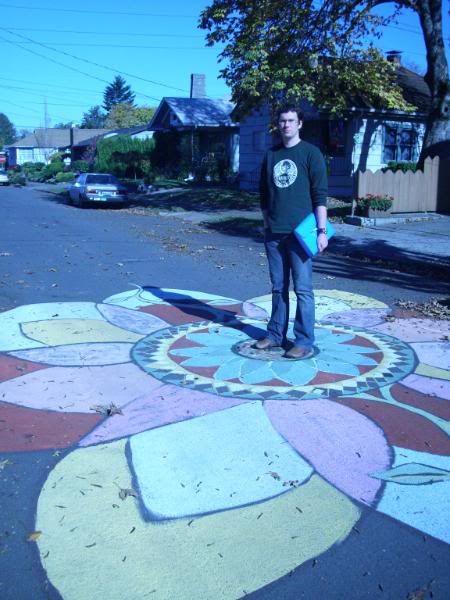 Tony's sushi, I think that is what this place is called...way good anyway. I had the
california
rolls and the
udon
for under 6
dolla
. yummy, YUMMY! The girl who waited on us had HUGE dreads!! They were so beyond cool. I am so glad I married a man who is not intimidated to take me to places like these...he doesn't really do sushi though, but they always have
yakisoba
or
teriaki
, or some such thing. that is what he gets.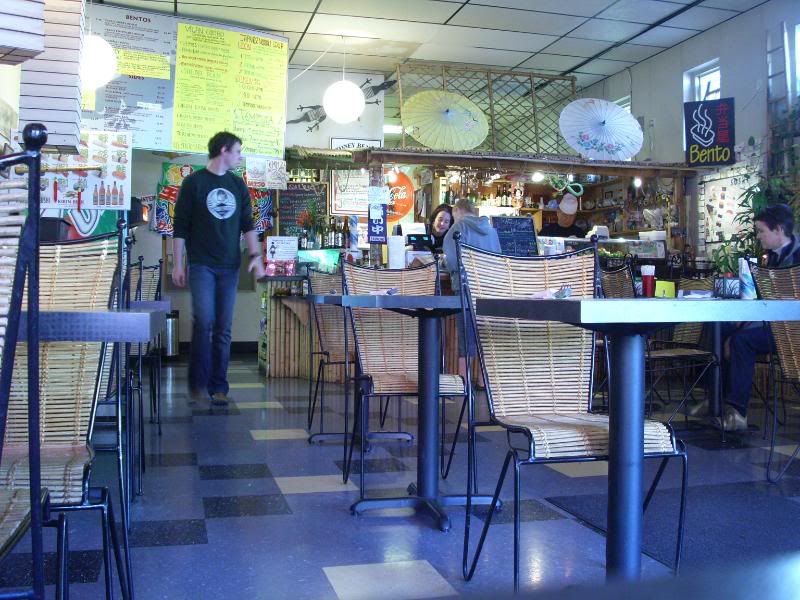 B and b just out and around...i think i forgot to smile. it is hard to remember when you are trying to hold the camera far enough away to get both of us in.
here are
Brian
and
Amy
hall with their
Montage
"
doggie
bags", yes the place is way cool. It is a
Cajun
restaurant, and oh it is oh so spicy!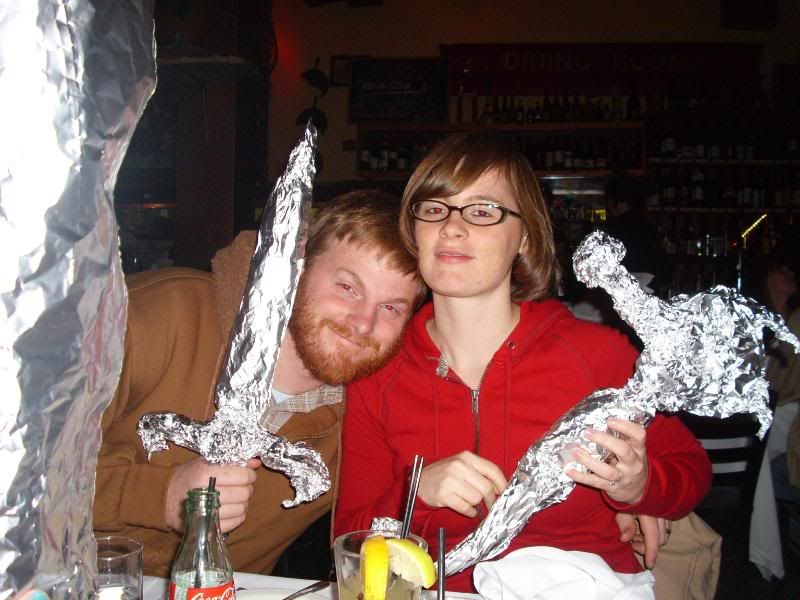 This is me with my "
doggie
bag", it is a giraffe...a tad taller than me. I think that they are not super concerned with the environment, but it is pretty fun to try and fit this bad boy in a vehicle of any sort, shape or size!!